In recognition of International Women's Day, we spent some time with one of Ordr's many talented female employees: customer success escalation engineer Pallavi Raj.
Pallavi, who began her career at Ordr as a software engineer, has been with us for what she describes as an "enriching one year and four months." Before coming here, she earned an MS in biotechnology/bioinformatics from Georgetown University, and an MS in MIS (information systems) from the University of Colorado, Denver, Business School. Impressive educational accomplishments.
Prior to pursuing her advanced degrees, Pallavi worked as a content editor with a multi-channel health and nutrition media company responsible for managing connected TV channels like Health Smart, which sparked her interest in information technology. Then she moved on to become a portal manager and digital business operations analyst at Blue Shield of California, playing an instrumental role in launching native mobile apps for both android and iOS customers of Blue Shield.
Those hands-on experiences gave her an understanding of the many facets of technology's influence on business, and especially in healthcare, that would come into play in her current role at Ordr.
Ordr: What drew you to a career in tech?
Pallavi Raj: As the saying goes, "A person does not gain knowledge by merely possessing an insatiable thirst for it, but by seeking for the means to quench it." Being a staunch advocate of this philosophy, I strongly stand by the fact that, to shine in an innovative workplace, one should always aim for the perfect combination of analytical and technological proficiency, coupled with a scientific mind and leadership qualities.
Belonging to a family of software engineers, doctors, and technology entrepreneurs, I was always inclined towards being part of the technology domain. I went ahead and earned my master's in biotechnology with a bioinformatics track from Georgetown University. This course of study exposed me to the amalgamation of biological sciences and information technology, and to the boundless data science possibilities this blend could bring.
Ordr: What was it that drew you to pursue a role at Ordr?
Pallavi: I went on to pursue another MS in information systems to gain momentum in the IT industry. This education proved extremely beneficial in comprehending cybersecurity principles, advanced networking concepts, and database management, as well as the full scope of other technology and management courses that I took during my time at University of Colorado, Denver. The degree was a blend of technical concepts with cybersecurity concentration and managerial concepts focused on business intelligence and programming.
Ordr provided me the golden opportunity to incorporate both my professional experience and academic attributes. Working at Ordr has brought me one step closer to understanding how to develop various skills that could help in harnessing the power of technology, while applying what I have learned in a highly innovative environment.
Ordr: Who has served as a mentor for you, and how have they influenced your career to date?
Pallavi: For me, mentoring means inspiring, guiding, and spearheading the right skills at the right time by the right people. Some of the influential mentors in my life have been my brother who is a senior executive at Amazon; my husband, who has a great deal of rich experience working in the technology sector; and my parents, who are doctors and professors, and have always encouraged me to be an empowered technology talent.
Ordr: How has your experience at Ordr influenced your perspective on tech?
Pallavi: Organizations face a vast array of emerging cybersecurity and vulnerability management challenges, and a higher risk of security breaches due to increased adoption of IoT and other connected devices. Ordr addresses these issues with an innovative mix of artificial intelligence and network packet analysis to support a zero-trust posture for our customers. And in addition to security, we also deliver vital extensive asset management, continuous visibility, and segmentation capabilities. Seeing this from the inside has given me a new perspective and appreciation for what's possible with a well-designed technology framework.
Ordr: What have you learned in your time here that has surprised you?
Pallavi: One of several surprising elements of my journey at Ordr so far has been observing how the company has not only risen to become a world-class leader in healthcare security, but continues to innovate to do more. Our customers are managing hyper-connected enterprise architectures, and we support them by leveraging machine learning technology where real-time data gets generated, processed, and classified at a humongous scale.
What Ordr has achieved not only in healthcare environments, but for manufacturing, financial services, and critical infrastructure operators around the globe by discovering, identifying, and securing IoT devices against cyber threats has been an incredible learning experience for me.
Ordr: What is the biggest non-technical strength that you bring to your role as a customer success escalation engineer?
Pallavi: I have always been an advocate of expanding my versatility in different areas that can help me to foster positivity and productivity. Having recently assumed a new role here as a customer success escalation engineer, I can apply my problem-solving, self-starter, and communications skills on behalf of our customers to ensure their satisfaction. I believe my optimistic approach towards feedback, my ability to work collaboratively, and my love of lifelong learning are my biggest strengths.
Ordr: What advice would you give to yourself if you could go back to when you were in high school?
Pallavi: I would tell my younger self, "Don't be afraid to listen to your inner self when it comes to choosing the difficult and challenging path. It might sound risky, but it will lead down a road with unique possibilities and immensely proud accomplishments."
Ordr: What is your proudest achievement outside of the workplace?
Pallavi: I am proudest of my flexibility in transitioning from a biological background to the IT sector. Finding solutions to difficult problems has always been a strength, and my background dealing with and researching data, and having an experimental mindset, played a crucial role in changing gears for my career.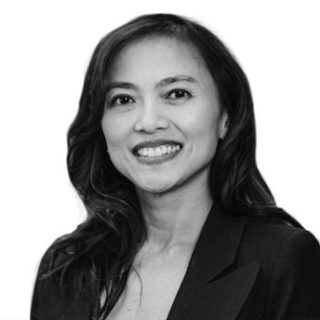 Danelle Au
Danelle Au has more than 20 years of experience bringing new technologies to market. Prior to Ordr, she was CMO at Blue Hexagon, a deep learning for malware protection company, and CMO at SafeBreach where she helped build the marketing organization and and define the Breach and Attack Simulation category. Previously, she led strategy and marketing at Adallom, a cloud security company acquired by Microsoft. She was also Director, Security Solutions at Palo Alto Networks, driving growth in critical IT initiatives like virtualization, network segmentation and mobility. Danelle was co-founder of a high-speed networking chipset startup, co-author of an IP Communications Book and holds 2 U.S. Patents. She has an MSEE from UC Berkeley