Healthcare has been one of the key verticals for Ordr since our inception as CloudPost Networks. Over the last couple of years, we've helped many healthcare organizations address visibiity and security for their unmanaged and IoT devices. In turn, we've worked with our customers to evolve our solution and address new use cases.
As a result, we're grateful and proud to have been named a market leader (with the highest market share) in the new KLAS Research report, Decision Insights: Healthcare IoT Security for the second year in a row. If you're not familiar with KLAS Research, they are a healthcare IT data and insights company. One of the most unusual aspects of KLAS Research is that they actually interview real clients with questions such as "Are customers happy with a vendor's products and with customer service?" "Do they have a positive impression of their vendor?" "Do they think their organization has benefited from adopting the vendor's software?" KLAS is lauded in the industry for their accurate, honest and impartial research.
Market Leader for Second Straight Year 
The KLAS Healthcare IoT Security Report defined the following as key capabilities for an IoT Security solution.
In addition, KLAS spoke to more than 51 customers on which vendors were being selected and why. They had this to say in their report, " Ordr, who has contracted with some of the largest health systems, has continued to be one of the market leaders in terms of wins and considerations for the second straight year, resulting in their current leading market share." 
KLAS also noted that we were praised by customers for:
The breadth and number of devices Ordr can detect;
The highly granular visibility the solution provides;
Ordr's culture of "flexibility and willingness to partner;"
Strong technology integrations that help drive value with the solution; and,
High customer satisfaction.
We thank all healthcare organizations who participated in the KLAS interviews. We're excited to continue our growth with our customers, helping to discover, profile and secure connected devices. Thank you to two of our customer advisory board members Skip Rollins and Jeff Vinson,  who supported us throughout our journey and contributed to our release.
"COVID-19 has forced healthcare organizations to double-down on prioritizing security while balancing other organizational priorities and needs. CIOs need to find ways to support the business," said Skip Rollins, CIO, Freeman Health. "Ordr is a tool we lean on not only for visibility and security of unmanaged and IoT devices, but for device utilization insights. Details about how often a device is being used helps us to optimize device allocation and support procurement decisions." 
"Most healthcare organizations don't realize that a vending machine may be connected to the same network as a critical life-saving device like a ventilator," said Jeffrey Vinson, CISO, Harris Health. "We have partnered with Ordr because the company provides the most comprehensive IoT security solution that goes beyond simple device inventory. Ordr discovers all connected devices, helps us identify risks and malicious behaviors in devices, and can automatically generate segmentation policies to secure high-risk devices." 
We are excited to continue our growth with our customers, helping to discover, profile and secure connected devices.
For a summary of the report, click here.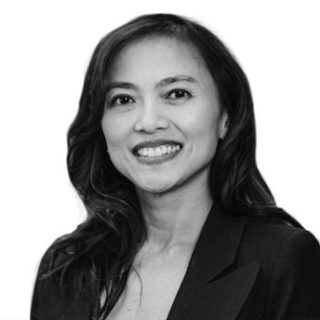 Danelle Au
Danelle Au has more than 20 years of experience bringing new technologies to market. Prior to Ordr, she was CMO at Blue Hexagon, a deep learning for malware protection company, and CMO at SafeBreach where she helped build the marketing organization and and define the Breach and Attack Simulation category. Previously, she led strategy and marketing at Adallom, a cloud security company acquired by Microsoft. She was also Director, Security Solutions at Palo Alto Networks, driving growth in critical IT initiatives like virtualization, network segmentation and mobility. Danelle was co-founder of a high-speed networking chipset startup, co-author of an IP Communications Book and holds 2 U.S. Patents. She has an MSEE from UC Berkeley