I still remember vividly the day I met René Bonvanie at the very early stage of this company to get his feedback on our vision to make this connected device world a safe place. Rene emphasized the importance of keeping the mission super simple and offering a product that focuses only on one or at the maximum two key areas but with huge differentiation.
As we set out to bring "Ordr" to the world of all connected devices, our ambition, though daunting, was to catalog the world's device information base. We are still focused on that mission to date as our crowd sourced library keeps growing– powered by our machine learning engine and data from our customers.
Little did we realize that this device data library with behavioral models we created using passive packet techniques could become so critical in offering incredible forensics to solve so many cybersecurity use cases. Today we are in a position to be able to offer unique insights into every device that is involved in an advanced attack. It has helped our customers detect and rapidly mitigate compromised devices very early in the kill chain during a ransomware attack. In one case, one of our customers detected the Conti ransomware 15 days before the IoCs were officially shared by the FBI and other threat intelligence teams.
Our next chapter in security unfolds with even more focus on the foundational technologies we built – to precisely profile each and every device in an organization, its risks and its behavioral interactions with other systems and servers. This is timely, as every organization today is facing the highest levels of cyberattacks.
In lockstep with our product development efforts, we are thrilled to have René Bonvanie join as Executive Chairman of the Ordr Board to add deep industry knowledge and operational experience in cybersecurity.
René brings more than 35 years of industry experience to Ordr and currently serves as an Executive in Residence at Battery Ventures. He previously worked for over ten years as Chief Marketing Officer of Palo Alto Networks.
Those of us who have been in the cybersecurity industry for many years have admired how he disrupted the firewall market at Palo Alto Networks. He also knows the connected device security market particularly well, having been part of the startup ecosystem in this space in the past. René joins us at a pivotal point in Ordr's journey. With the alarming increase in cybercrime, organizations are looking not only for visibility and insights on connected devices, but a complete set of security features to protect and respond to cyberattacks. Ordr is well positioned to meet these needs, and René's experience will be invaluable in accelerating our growth.
The executive team has been working closely with René and we know the company will benefit greatly from his strategic counsel and go-to-market expertise. Dominic Orr, Ordr's Executive Chairman of the Board since 2019, will remain on our Board of Directors and continue working closely with the senior management team. We will continue to leverage Dom on an ongoing basis as our board member, coach, and mentor, tapping into his industry knowledge and years of wisdom building great companies.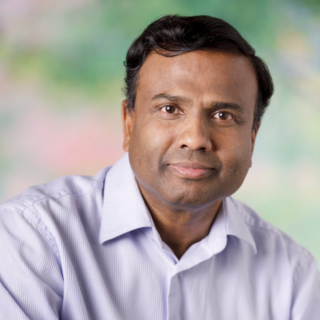 Pandian Gnanaprakasam
Pandian has more than 20 years of product and engineering leadership experience and is also a serial entrepreneur. Before founding Ordr, he was the Chief Development Officer at Aruba, responsible for all of engineering and product management functions. Aruba, an enterprise mobile wireless company, was acquired by HPE for $3 Billion in March 2015. Before Aruba, Pandian served as the head of engineering for Cisco's multi-billion-dollar Wi-Fi business unit and before that as VP of engineering for low-end switching product lines. He graduated with a master's degree in Electrical Engineering from IIT, Chennai, India and holds several patents to his credit in various networking technologies.