Our journey with Ordr Core started some time ago as we met with many enterprise customers regarding their difficulty maintaining a safe and secure network.  As we listened, it became apparent that many companies could not protect themselves from cyber attacks or other intrusions without fully understanding what devices are in their network, complete topological map of their pathways and how they are communicating.  There are many methods of gaining this visibility. But, most technologies involve agents, expensive hardware, along with large network and security teams that can take months, if not years to get started.  We decided to change all that.
Today, we are pleased to announce the commercial availability of the Ordr Core software and our new self-service IoT Discovery Program.  At its essence, Ordr Core is IoT Device Security Made Simple.  It's foundational software that gives customers granular visibility into all IoT devices, identifying managed and unmanaged devices and any potential security risks—all within minutes. Those who want to move beyond visibility to proactively protect these devices by integrating fully with existing software and infrastructure can easily upgrade to Ordr Premium at any time.
To make it even simpler, as part of the IoT Discovery Program, qualified users get a free zero touch provisioning sensor and the Ordr Core software at no cost for 30 days. Sensor deployment is plug and play. As soon as a sensor is "connected", it automatically calls home to our cloud dashboard, and Ordr automatically starts classifying all devices and identifying their risks.
Ever wonder how many legacy Windows XP machines are in your network? Are you concerned about which devices might be vulnerable to Ripple20 or Wannacry? Are you worried about which security cameras still have default passwords?  We show you in one elegantly designed user interface.  If there are external communications to malicious URLs or even unusual sites, we tell you right away. To top it off, we will send you an Executive Report at the end of the program with all our findings so that you can take proactive steps to protect your network.
At Ordr, our engineering culture is rooted in the belief in delighting our customers.  We embrace speed and agility, we encourage growth and learning, and working towards delivering the best features for our customers.  Our architecture was designed to scale up or down from the start. We can see everything in a network and provide the context of the various communication pathways between devices, be it internal lateral movement or connection to external web sites of poor reputation. In fact, in one partner forum, an Ordr user said this about our platform, "If Ordr does not profile it, it does not exist". From details such as device icons in our GUI, to our constellation view and Ordr Flow Genome, we have worked very hard to make the complex elegantly simple.
Ordr Core delivers unparalleled profiling of behavior and risk.  Some of the leading enterprise companies already trust Ordr to tell them what's on their networks.  Now we can bring this visibility to you in minutes, not weeks or months.  If you are in networking, security, or asset management, go to http://www.ordr.net/sensor to get started.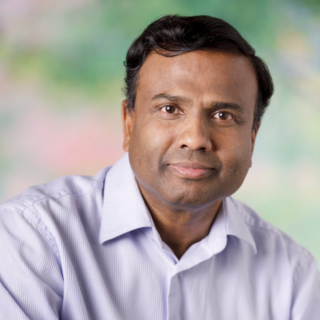 Pandian Gnanaprakasam
Pandian has more than 20 years of product and engineering leadership experience and is also a serial entrepreneur. Before founding Ordr, he was the Chief Development Officer at Aruba, responsible for all of engineering and product management functions. Aruba, an enterprise mobile wireless company, was acquired by HPE for $3 Billion in March 2015. Before Aruba, Pandian served as the head of engineering for Cisco's multi-billion-dollar Wi-Fi business unit and before that as VP of engineering for low-end switching product lines. He graduated with a master's degree in Electrical Engineering from IIT, Chennai, India and holds several patents to his credit in various networking technologies.