How It Works
An AI-Powered Platform for Connected Devices
Detect and Mitigate Attacks Across the Kill Chain
Reduce the attack surface pre-attack
Automatically identify devices with risks and vulnerabilities
Simplify generation of Zero Trust segmentation policies
Proactively segment vulnerable and mission-critical devices
Detect known exploits and lateral movement
Monitor devices for attacker tools (Cobalt Strike, Eternal Blue)
Detect exploits and lateral movement with integrated IDS
Identify communications to malicious external domains with threat intelligence feeds
Continuously monitor for anomalies
Baseline communications and behaviors for every device
Analyze communications within subnets and VLANs
Analyze communications to the Internet
Automate Protection at Every Stage
Ordr makes it easy to protect every connected device, regardless of where it is and how it might be exposed. Ensure that all vulnerable and mission-critical devices are protected with proactive policies enabling functions while limiting exposure. Quickly mitigate risks during an attack with reactive policies—quarantine devices, block traffic, terminate sessions, or implement Zero Trust segmentation. When new indicators of compromise are announced, retrospectively identify infected devices already in the network.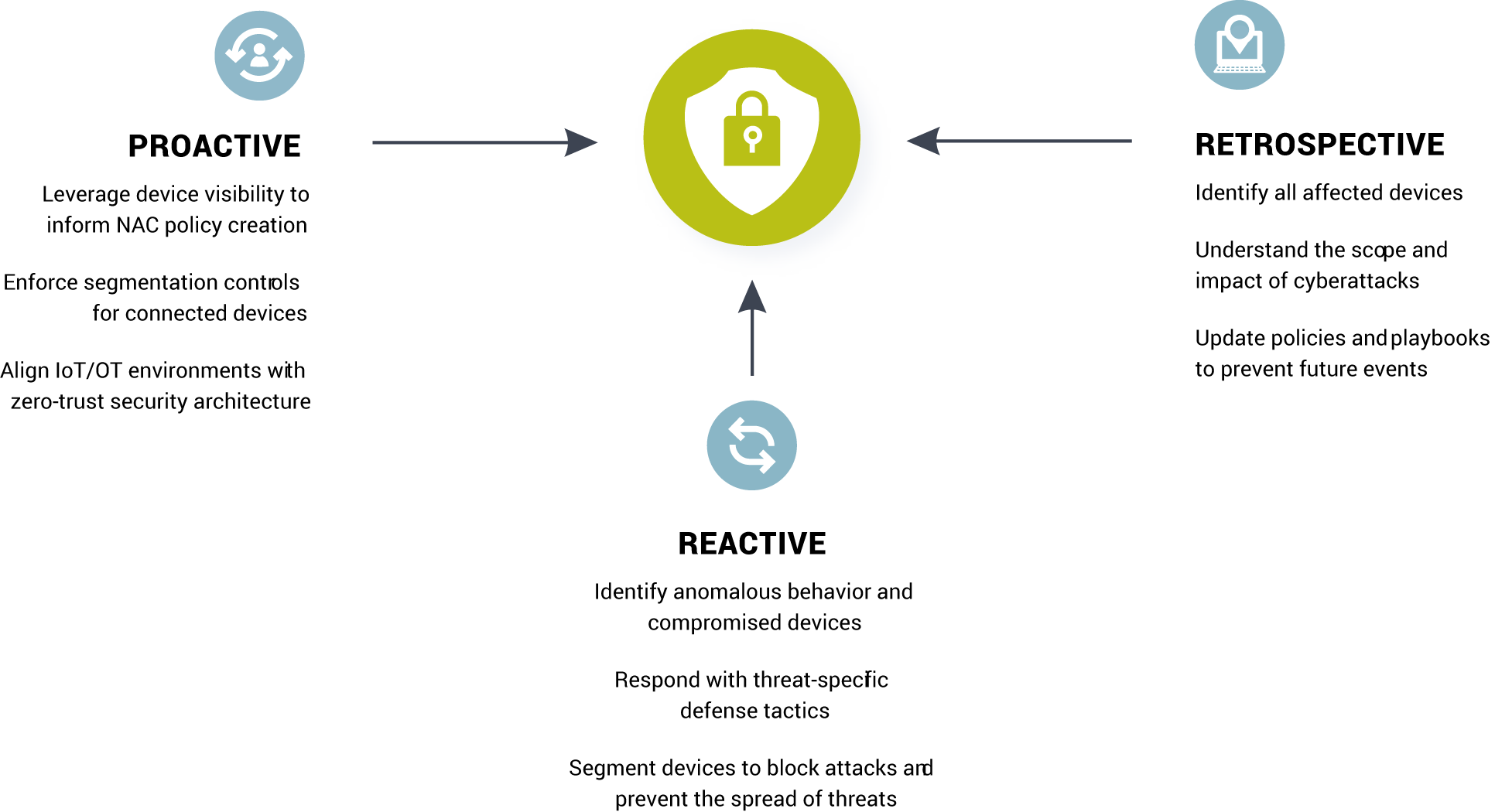 Industry's ONLY SOC2-Certified Connected Device Security Platform
Customer privacy and data security are at the forefront of everything we do. Ordr is the only connected security platform that's SOC2-Certified.
Ordr Overview Solution Brief
Learn how Ordr discovers every connected device, profiles device behaviors, uncovers risks, and automates response.
What is Ordr?
See an overview demo covering the capabilities of the Ordr platform.
Ordr Ecosystem Integrations
Learn how we extend connected device context, enforce policies, and address vulnerabilities with over 70 ecosystem integrations.