On January 26th the White House Office of Management and Budget (OMB) issued a memo outlining a "Federal strategy to move the U.S. Government toward a 'zero trust' approach to cybersecurity." The memo is a follow-up to last year's Executive Order on Improving the Nation's Cybersecurity in which President Joe Biden outlined a set of priorities to improve the security posture of networks operated by U.S. federal agencies.
(You can read our original response to the Executive Order here, and to the subsequent NIST memo regarding defining OT as critical infrastructure here.)
The gears of change turn slowly in a bureaucracy as large as the U.S. federal government, and urgency to harden government networks is long overdue, especially with the discovery and exploitation of of zero-day vulnerabilities like Log4j. And as tensions rise in Eastern Europe, including the implied threat of cyberattacks against our national IT infrastructure and politically motivated "hacktivist" attacks against other governments disrupting services, the potential consequences of a lack of readiness are all too real.
Five Pillars of Federal Cybersecurity
The OMB strategy to "achieve specific zero trust security goals by the end of Fiscal Year (FY) 2024" was developed with cooperation from senior administration officials from the OMB, NSA, CISA, and key federal IT organizations. Those goals, which CISA refers to as "five pillars," are identified in the OMB strategy memo as:
1.     Identity: Agency staff use enterprise-managed identities to access the applications they use in their work. Phishing-resistant MFA protects those personnel from sophisticated online attacks.
2.     Devices: The Federal Government has a complete inventory of every device it operates and authorizes for Government use, and can prevent, detect, and respond to incidents on those devices.
3.     Networks: Agencies encrypt all DNS requests and HTTP traffic within their environment, and begin executing a plan to break down their perimeters into isolated environments.
4.     Applications and Workloads: Agencies treat all applications as internet-connected, routinely subject their applications to rigorous empirical testing, and welcome external vulnerability reports.
5.     Data: Agencies are on a clear, shared path to deploy protections that make use of thorough data categorization. Agencies are taking advantage of cloud security services to monitor access to their sensitive data, and have implemented enterprise-wide logging and information sharing.
These are ambitious goals for any organization to achieve, let alone those within federal agencies, some of which operate the largest IT operations in the world. And, examining the second pillar—device inventory, management, and security—we already know that there are many connected devices operating within federal networks that are beyond the visibility of IT operations. This was made clear following the discovery of security cameras made in China and connected to networks within the Department of Defense that were found to be sending data back to their manufacturers.
Managing and Securing a Vast Device Inventory
How can the U.S. government achieve their Zero Trust objective for its vast device inventory? Many federal agencies have already deployed Ordr to look across their IT infrastructure to discover and identify each device—including those that are currently unaccounted for and operating in the shadows.
We've proven time and time again how the following best practices and five-step approach can get you to Zero Trust.
Step 1: Passively detect and identify all known, unknown, and prohibited devices without disruption or adverse effects to operations. Ordr's agentless deployment delivers device inventory and categorization within hours of deployment, and augments device context with additional network data and threat intelligence
Step 2: Identify devices at-risk to reduce the attack surface. Ordr offers an integrated intrusion detection engine and integration with threat intelligence services, vulnerability management tools, and manufacturing databases to pinpoint the devices that are most likely to be targeted by attackers. By addressing known vulnerabilities, taking prohibited devices offline, or segmenting mission-critical devices, federal agencies can start to reduce their attack surface.
Step 3:  Map and baseline communications patterns for every device. Every device has deterministic functions. Ordr can profile and baseline device behavior using machine learning to reveal and alert to the presence of anomalous communications.
Step 4: Apply appropriate Zero Trust security policies on devices. Ordr offers proactive, reactive, and retrospective policies. Ordr Zero Trust segmentation policies can be proactively and automatically (yes this means with a push of a button and without manual effort) created for devices, to only allow communications required for their functions. Ordr reactive policies applied on firewalls, NACs, and switches immediately limit exposure and mitigate risks by blocking traffic, terminating sessions, or isolating compromised devices. Finally, Ordr retrospective policies enable a time-machine view of infected devices communicating to newly announced indicators of compromise.
Step 5: Finally, federal agencies need to continuously monitor the network to identify new devices that connect, detect indicators of compromise in operation, and automatically enforce security policies when risks are detected.
(For more details, check out our whitepaper "5 Steps to Zero Trust" here.)
Success Within Reach
Given the size and scope of the U.S. federal government's combined IT infrastructure, it may seem that the goals articulated by the White House and CISA are unrealistic within the given timeline. In fact, where accounting for and reining-in a massive device inventory is concerned, success is well within reach. Ordr is already deployed within many federal agencies where a Zero Trust device posture is in effect. We've proven ourselves in many environments—such as healthcare, financial services, retail, manufacturing, and more—where device security is a priority for protecting critical infrastructure and maintaining operations.
Ordr is proud to be leading the way in this priority initiative to improve national cybersecurity. And with a simple demonstration we can show your agency or organization how you can identify, inventory, assess, and protect your connected devices within minutes. Contact us at info@ordr.net.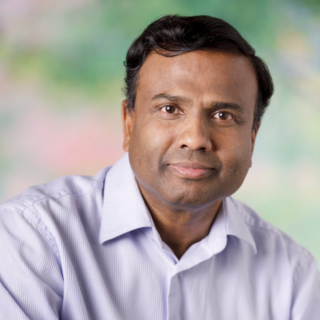 Pandian Gnanaprakasam
Pandian has more than 20 years of product and engineering leadership experience and is also a serial entrepreneur. Before founding Ordr, he was the Chief Development Officer at Aruba, responsible for all of engineering and product management functions. Aruba, an enterprise mobile wireless company, was acquired by HPE for $3 Billion in March 2015. Before Aruba, Pandian served as the head of engineering for Cisco's multi-billion-dollar Wi-Fi business unit and before that as VP of engineering for low-end switching product lines. He graduated with a master's degree in Electrical Engineering from IIT, Chennai, India and holds several patents to his credit in various networking technologies.